CLOSED Landscape Woodcuts with Nikki Barber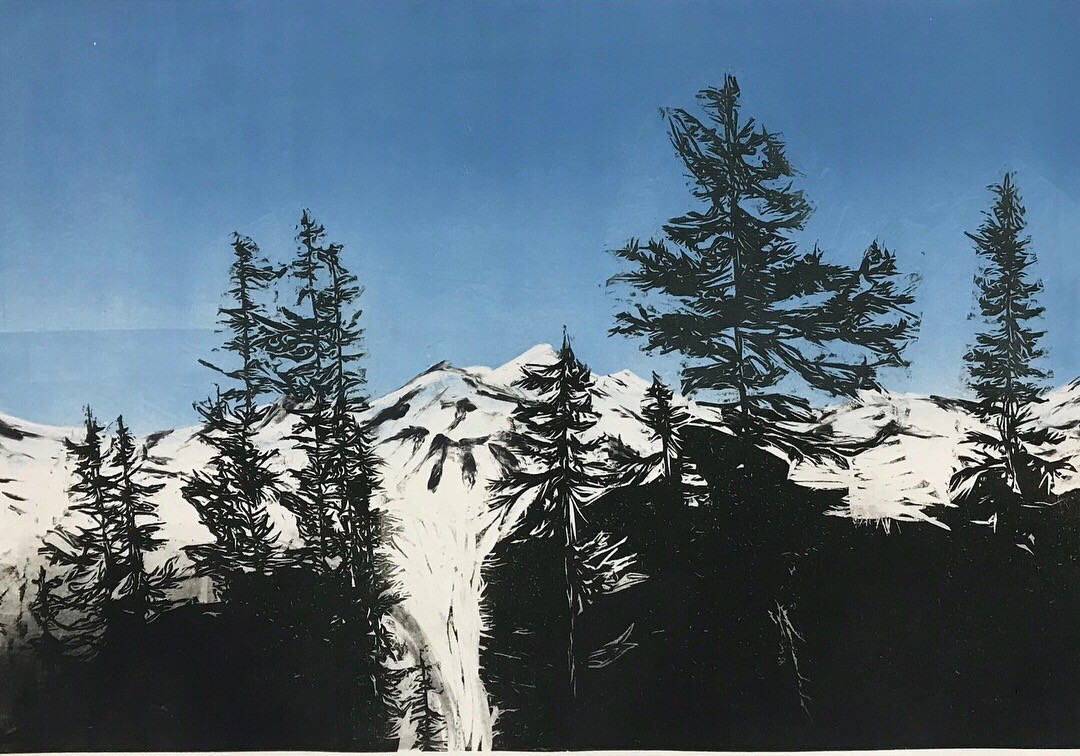 CLOSED Landscape Woodcuts with Nikki Barber
Landscape Woodcuts
April 6 & 13, 2019
9:00 am - 3:00 pm, Saturdays
This course is an introduction to relief printing, focusing on landscapes in woodblock. Skill and technique will develop as class participants create landscapes through reductive relief printing techniques. Class participants will learn how to employ safe wood cutting techniques, use oil-based inks, and generate original prints. Students will work from photographs or drawings to design, carve, and print their own landscape studies. Upon completion, participants will have an expanded toolkit of visual arts vocabulary and way of thinking artistically through the production of original and contemporary prints.
Carving tools will be available to share, but you may bring your own. Nikki recommends the Power Grip carving tools, available on Amazon. These tools are carried locally by Rockler's near Northgate and in South Center.
22"x30" sheets of Rives BFK paper will be available to purchase in class at $6/sheet, but again, you may bring your own
Nikki Barber is a Seattle-based printmaker primarily working in relief, though often blending her woodcuts with monotype techniques
You can visit Nikki's website to view her beautiful prints, and to learn more about this skilled and talented teacher coming to Editions.
Share the love—you get a $10 refund for every person who signs up because of you!
This class must have at least 6 people to run.
All Classes are held at Editions, located at 6520 5th Ave S #114 Seattle, WA 98108
If you have any questions about this class, please contact the coordinator sarah@editions.studio.